The landscape tells you its entire history.

>look at the clouds
>look at house
>use the mailbox


2021 August - "Summer"break
2021 July - Poster in the Hague
2021 June - Media Garden Experiment
2021 May - What Feels Real?, Ann Arbor, USA - Participation
2021 April - Kunsthuis SYB 24h Residency, Beetsterzwaag, Netherlands - Participation
2021 April - Nattesokken - Resident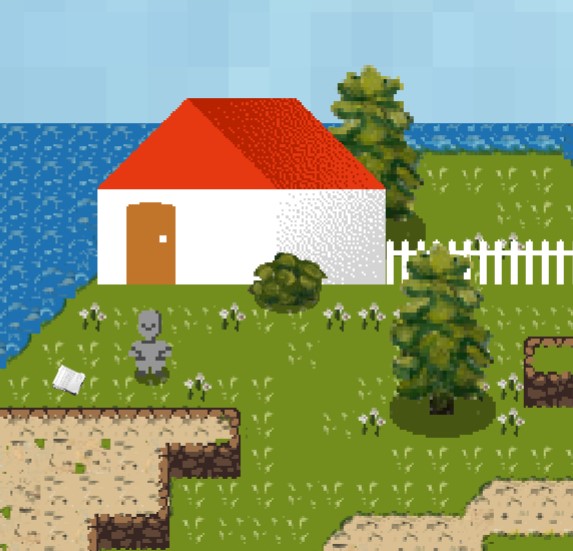 2021 March - Misty Realms - Exhibition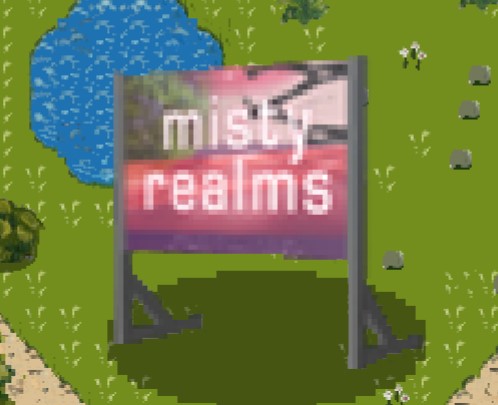 2021 February - Criseology, Maribor, Slovenia - Participation
2021 January - Greenlights, Groningen, Netherlands - Participation
2021 January - Tony Dutch - Resident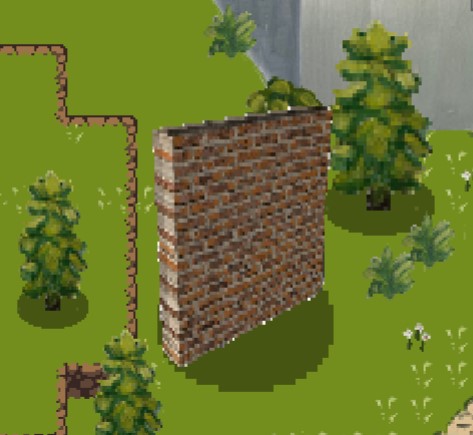 2020 December - Roza Kootstra - Resident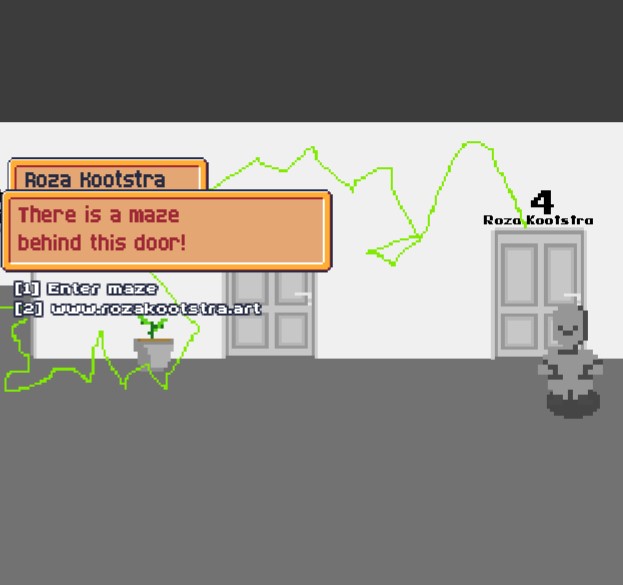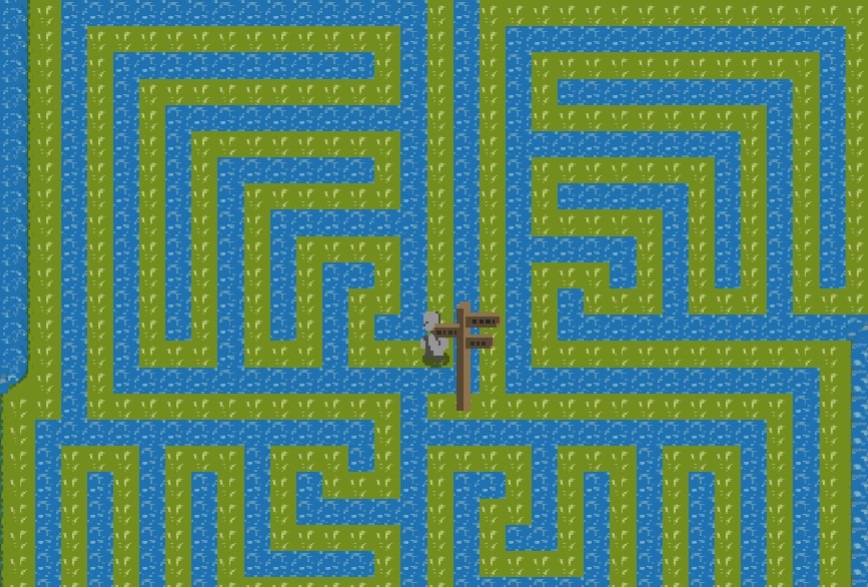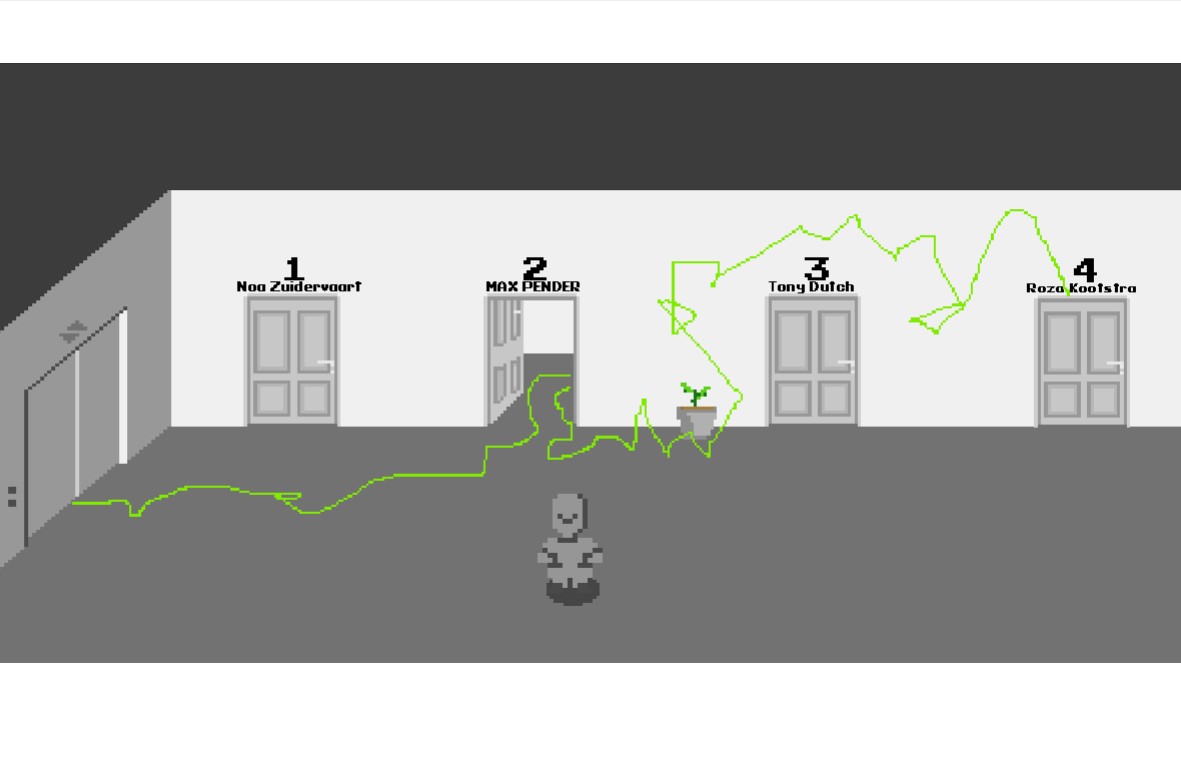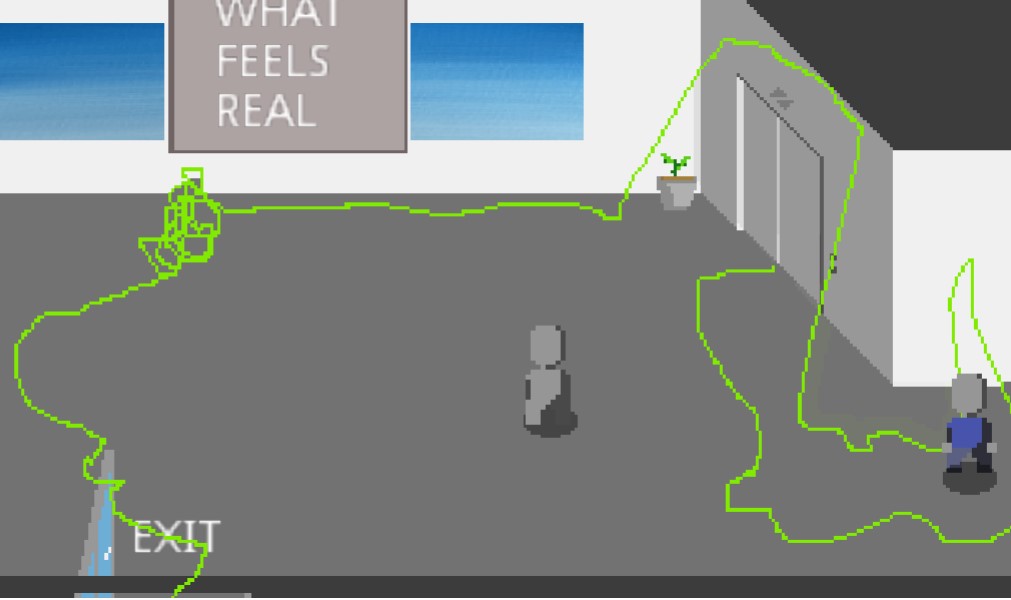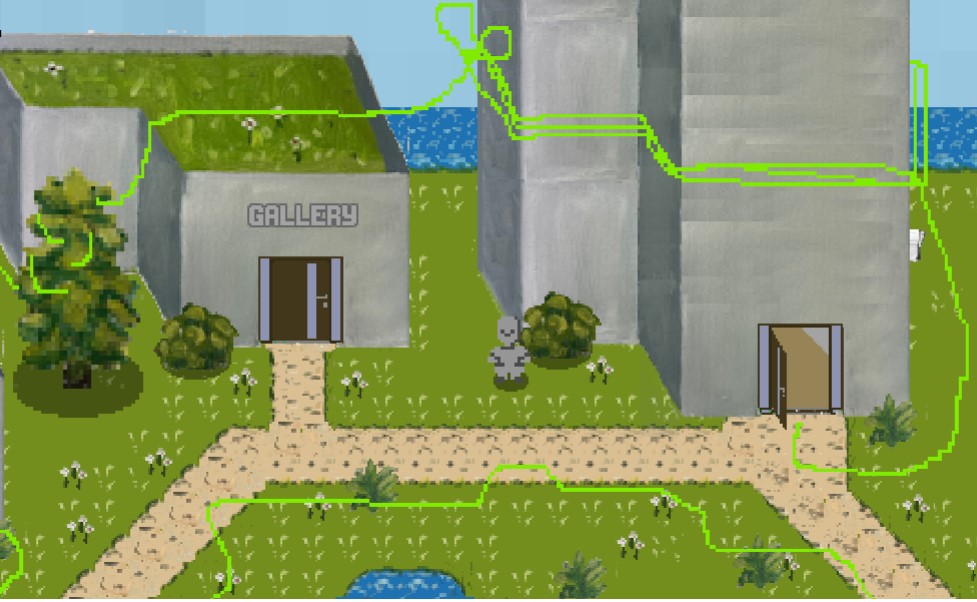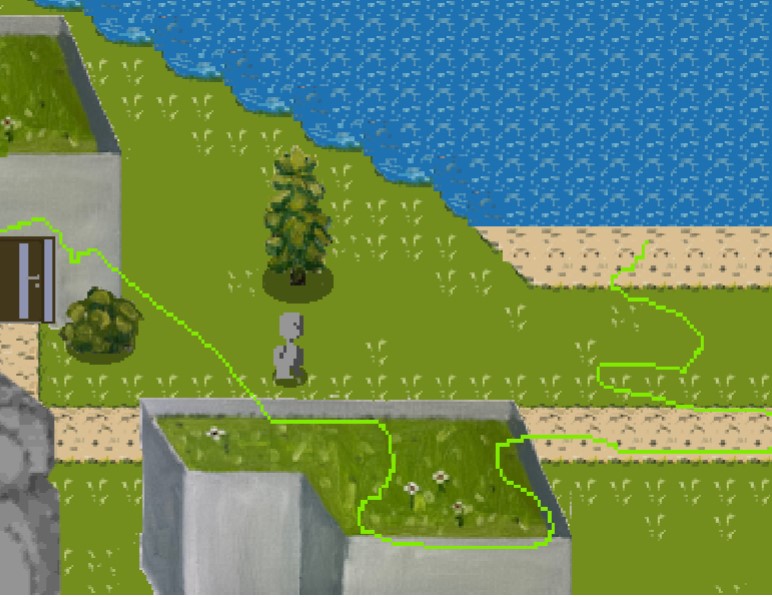 2020 December - Pan Vanitcharoenthum - Resident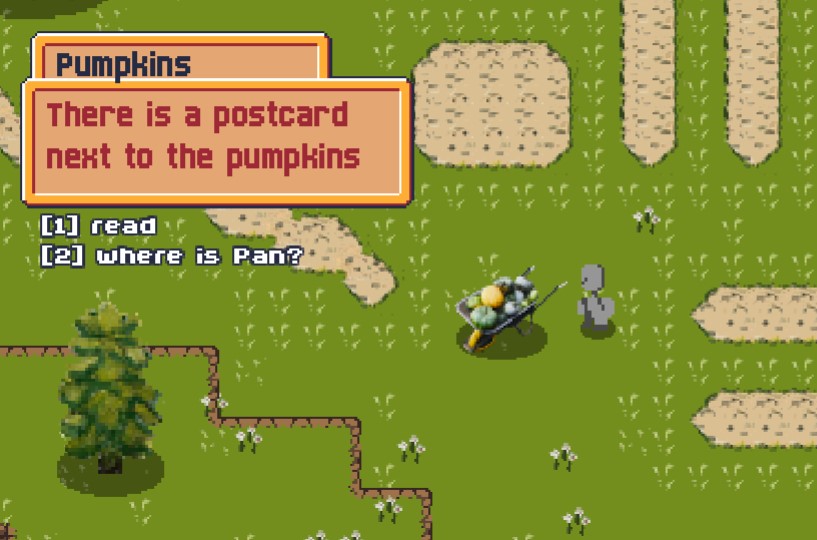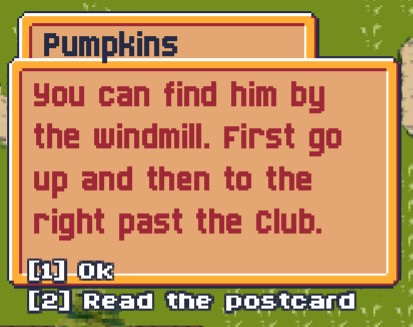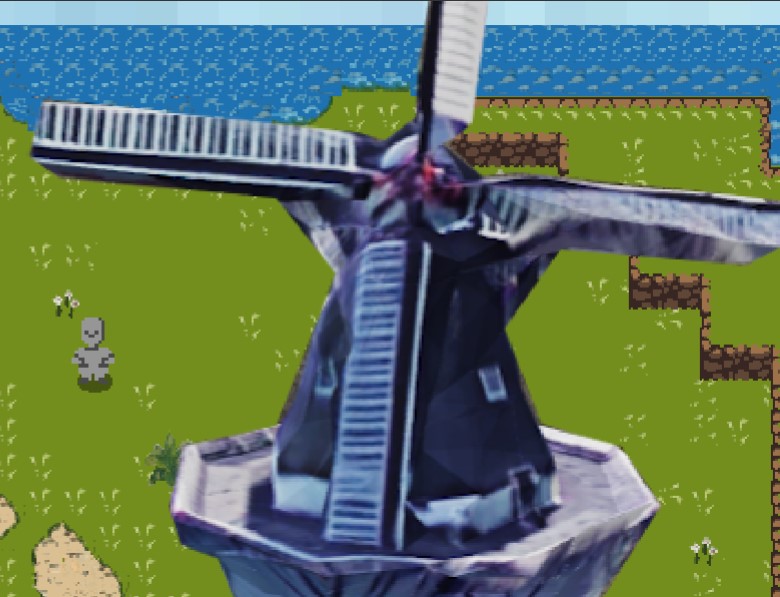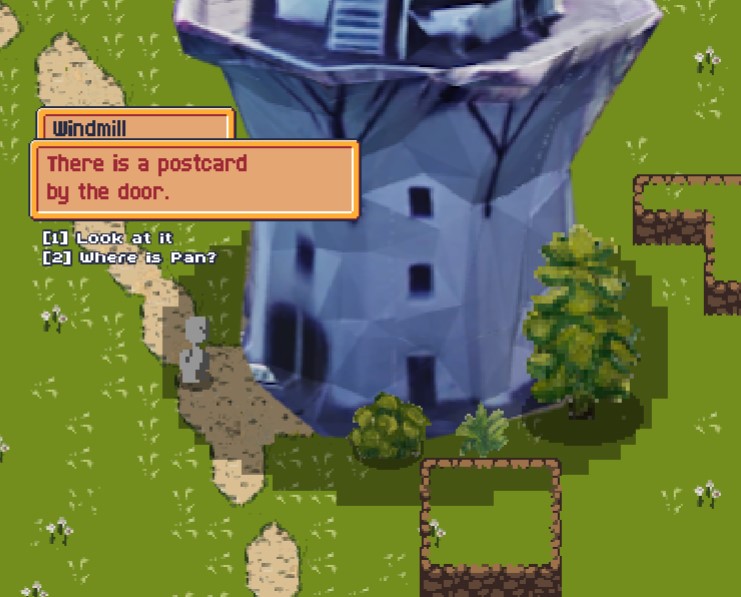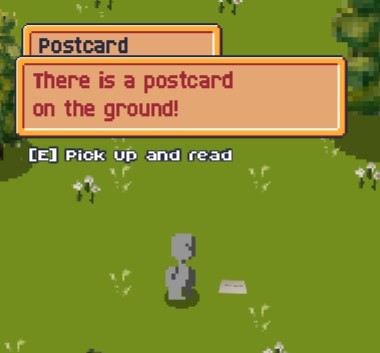 2020 December - Max Pender - Resident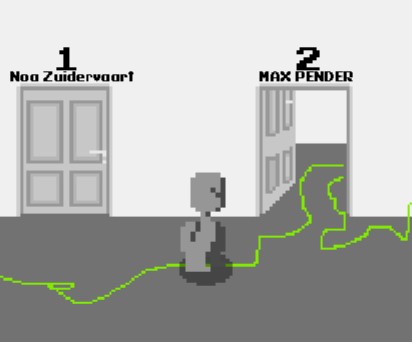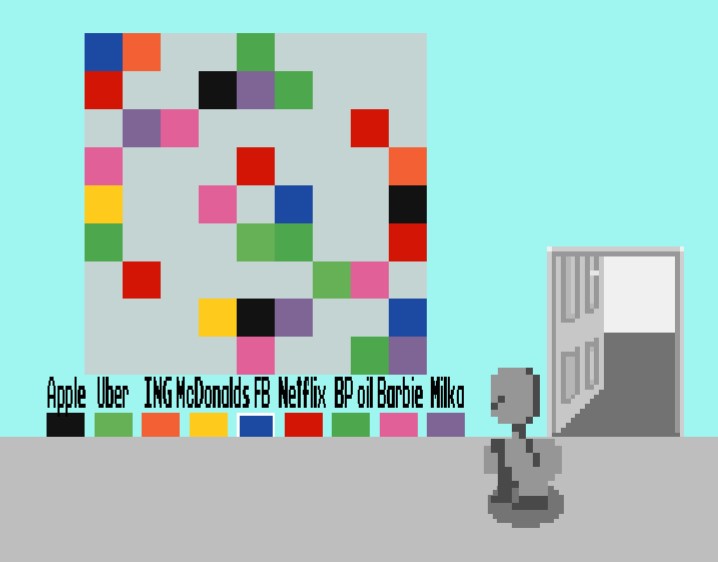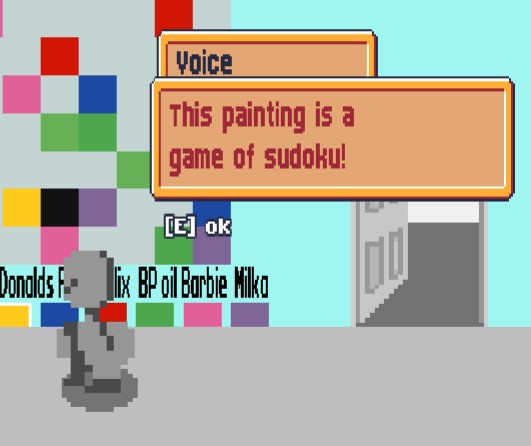 2020 December - nowhere.gallery 2D Residencies
2020 November - Robin Lopvet - Exhibition
2020 November - This is my room - Noa Zuidervaart
Noa Zuidervaart

THIS IS MY ROOM

The first room of the nowhere.gallery hotel contains Noa Zuidervaarts www.ThisIsMyRoom.nl, his room, for when he's feeling homesick. To get there, walk up, to the right of the gallery and to the left of the club, the skyscraper with no roof. On the first floor, the first room.
2020 October - nowhere.gallery 2D game world
(It might take forever to load and it might not load at all, majority of links dont work anymore) From October 2020 onwards the gallery used top-down 2D video game mechanics to navigate around exhibitions and artworks. The gallery in this environment premiered with a solo exhibition of Robin Lopvet (( link )), but while we were "setting up" the exhibition, visitors were already able to explore the game world. They could fight bats, run around and see the first artwork that was part of the landscape. "My Room" by Noa Zuidervaart (( link )) was placed within an apartment building, which would later become the digital living space for artists in residence. The artworks were exhibited within the game world if they allowed it. Noa's "my room" is a good example for the way the gallery works: You explore the landscape and find a building, in it you find many doors, when you enter one of them, another tab in your browser opens where Noa's work is located. This way of exhibiting gave the gallery many limitations, as you could not exhibit a painting within a computer screen while still respecting it as a painting, but it also enabled more unconventional and inventive ways of presenting artworks, some even taking on an entirely different shape, such as Max Penders Sudoku Painting ((link)).
2020 August - About Time - Nicholas Vacchiano - Exhibition
Nicholas Vacchiano is a Portland based artist I stumbled upon on Instagram. The exhibition AHEAD OF TIME shows a collection of work he has made mostly on his phone.

To use the elevator and see the second part of the exhibition, click here
2020 May - Opening of nowhere & The Art of Failing
| | | |
| --- | --- | --- |
| The virtual gallery nowhere is now here. Nowhere specifically but here and now anywhere with an Internet connection! Created out of the need to showcase international contemporary art in the times of social distancing. Stay tuned for monthly exhibitions, exploring ways of presenting artworks in digital environments. In may 2020, shortly after the first lockdowns and social distancing regulations were enforced in the Netherlands, me and a group of fellow art students had to organize an exhibition and present some of our artwork for the so called "Maydays", a yearly event of the Minerva art academy in Groningen. However our Maydays plan had to change radically due to corona. No large scale paintings in a white cube, no opening speeches and no wine and cheese. Realizing that communicating in this strange time was very hard and time was little, we had to get started, as we were very close to the deadline and had zero plan. The new recipe was simple: start with a white canvas, paint something on it and pass it on to the next painter of the group. Filming this 'relay race', we created a documentary of the journey of the canvas (see below). For me this wasn't really enough and I thought what other ways might there be to exhibit, now that thanks to covid, we cant exhibit. A small youtube premier just didnt feel like an exhibition for me. So I created a virtual gallery, a 3D space created with Artsteps which exhibited the passed-around painting, had a video screening of the documentary with a virtual couch and wine and cheese and presented some individual works from each of us. If people actually bothered to make an account on artsteps (no one did lol), we could've even seen each others avatars and chatted about the exhibition. This was the start of nowhere.gallery, an experiment of exhibiting in digital space in times of social distancing and digitalization. | | |
2021 August - Summerbreak
2021 July - Poster in the Hague
2021 June - Media Garden Experiment
2021 May - What Feels Real?, Ann Arbor, USA - Participation
2021 April - Kunsthuis SYB 24h Residency, Beetsterzwaag, Netherlands - Participation
2021 April - Nattesokken - Resident
2021 March - Misty Realms - Exhibition
2021 February - Criseology, Maribor, Slovenia - Participation
2021 January - Greenlights, Groningen, Netherlands - Participation
2021 January - Tony Dutch - Resident
2020 December - Roza Kootstra - Resident
2020 December - Pan Vanitcharoenthum - Resident
2020 December - Max Pender - Resident
2020 December - nowhere.gallery 2D Residencies
2020 November - Robin Lopvet - Exhibition
2020 November - This is my room - Noa Zuidervaart
2020 October - nowhere.gallery 2D game world
2020 August - About Time - Nicholas Vacchiano - Exhibition
2020 May - Opening of nowhere & The Art of Failing